HEART Resources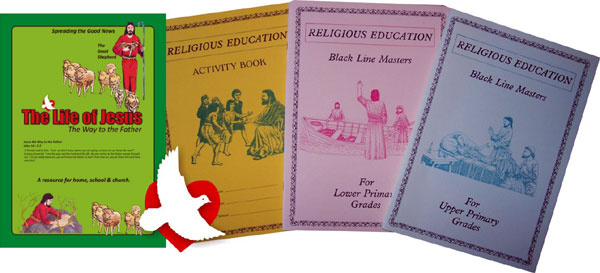 NEW DIGITAL FORMAT
The HEART Publications Black Line Masters Activity Booklets are designed to assist teachers, catechists and parents as they educate children in the Christian faith. All pages contain literacy-based activities. It is hoped that the children may reflect deeply upon the Gospel messages presented to them and at the same time become proficient in their use of literacy skills.
Endorsed by:
BISHOP JOHN SATTERTHWAITE
Diocese of Lismore, NSW.
Many parents who are looking for help with their children's religious education will welcome this book. The doctrine is sound and it is set out in a way that will appeal to young people who are used to learning through pictures and projects. I warmly recommend it.
Mr GRAEME MELLOR
Religious Education Co Ordinator
Catholic Education Office (CEO), Lismore NSW.
It is self-evident that children learn by doing, by being actively involved in what they are learning about. A workbook allows young people to become active in the learning process, thus providing a greater extension through deeper assimilation of material.
A workbook that can be used in the home looks to what can be the richest learning experience of all – the sharing of time and faith between parent and child. The opportunity for a child to share with his or her parents the experience of growing in faith is one which cannot be replaced or replicated.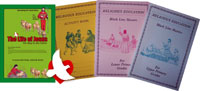 RE Black Line Master Booklets in the Series:
The Life of Jesus Resource Kit Ages 5 – 12yrs
Black Line Masters Ages 5 – 7 yrs
Black Line Masters Ages 8 – 10 yrs
Black Line Masters Ages 11 – 12 yrs